Find your customers with the Credit Online Marketing Information module.
Have you put together your marketing messages and want to start generating sales leads?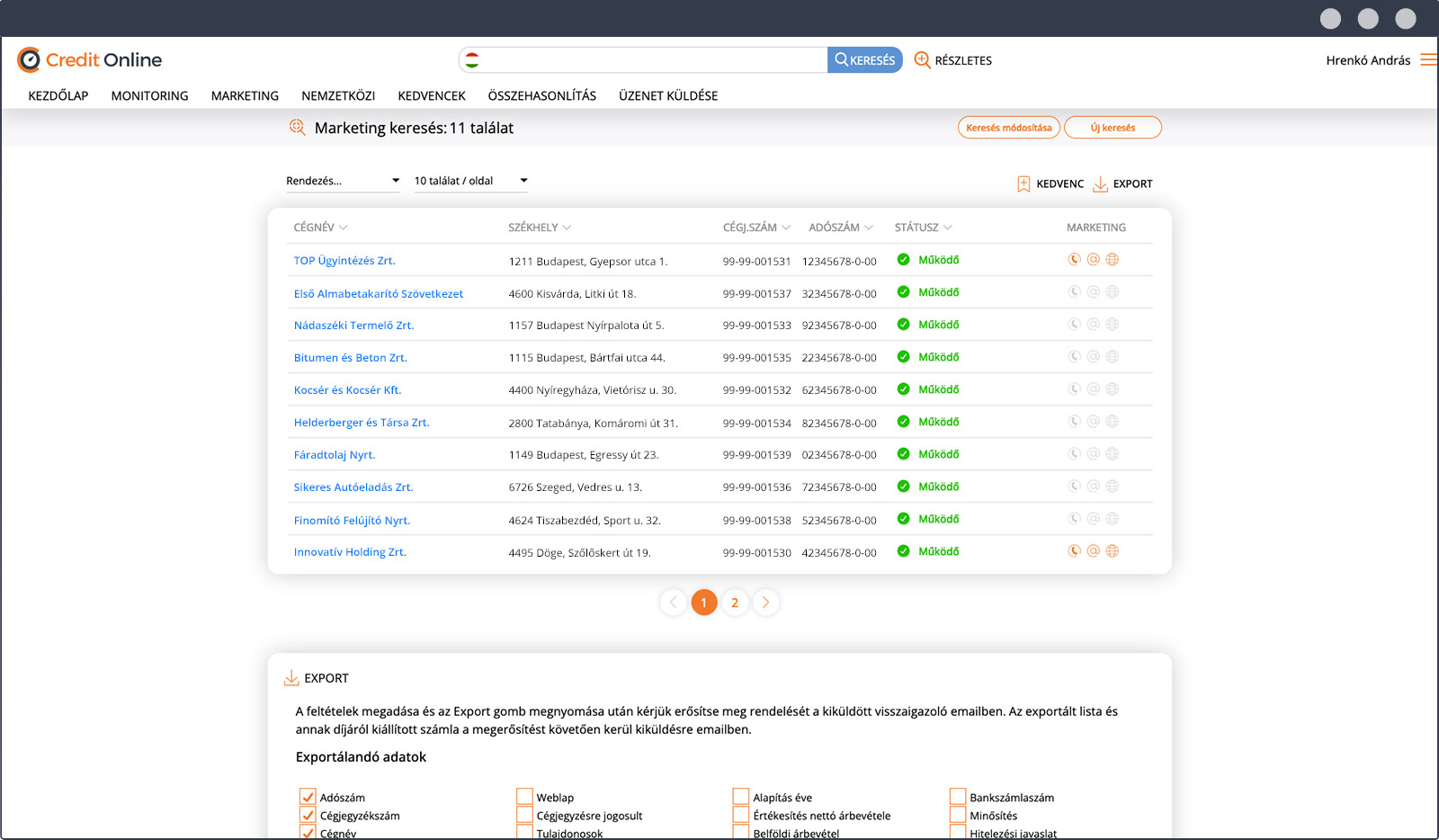 Developing marketing messages and a sales campaign strategy requires creativity as well as a significant investment of time and money. In order for the work you have invested to really pay off, it is essential that the messages reach their recipients with the most precise targeting possible. We can help with this by giving you a relevant list of companies to target.
Don't waste your time researching and recording data. Focus your resources on creating the right marketing message, and leave the generation of company lists to the Credit Online Marketing module.