Companies have to take risks to be successful in business. Retain control.
As well as focusing on acquiring and keeping satisfied customers, successful companies also devote significant resources to risk management.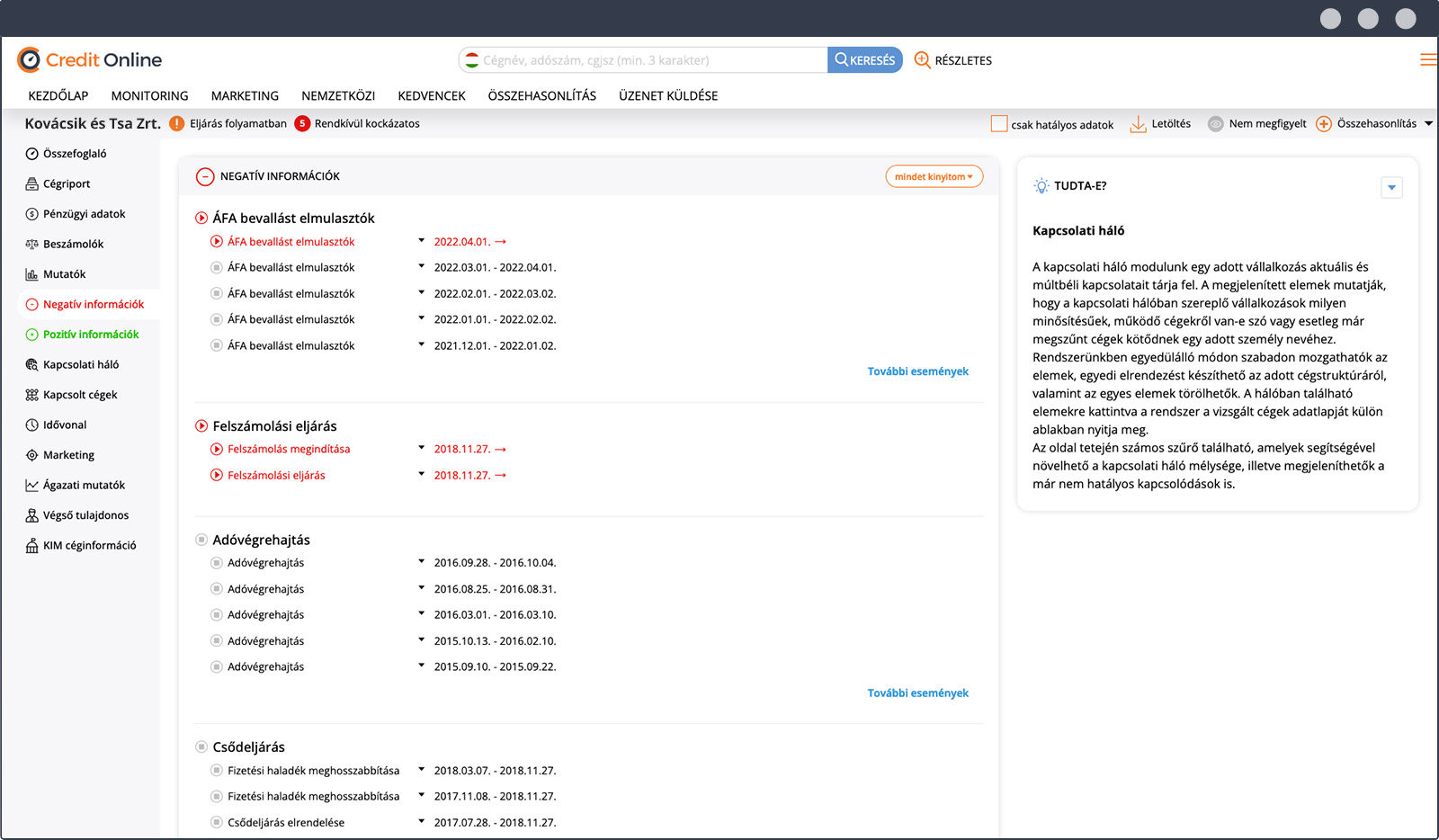 In the course of business, risk factors may arise in many areas. The supply-demand relationship, the technological conditions, or the legal environment regulating competition or the industry could change. Companies constantly monitor these areas and react to changes. Risks arising from the financial and economic operation of partner companies are no exception to this, and we can provide you with significant assistance in this context.
Check out Credit Online's toolbox and learn about the solutions we offer to simplify your work.